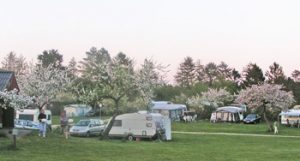 Skanderborg Sø (Lake) Camping is a quiet and cosy camp site, where a beautiful and varied nature creates a lovely frame for a relaxed stay.
The camp site is situated in a former orchard, where more of the old fruit trees and many other plants and trees give good shelter and shade
The site is divided into sections by plants, which gives a lot of cosy areas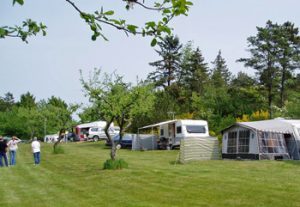 The pitches are naturally placed in the terrain and are between 100 – 200 m2 each
Skanderborg Sø Camping is established on sandy soil so it is never soft nor muddy.
Dogs are welcome, but must always be kept on a lead at the site. There is a nice area in the woods in the nearby, where they are allowed to be without a lead
There is one-spot internet at the site, which can be used for free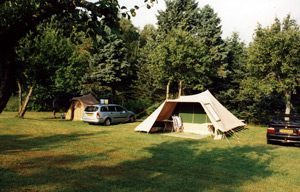 As there is no permanent camping on Skanderborg Sø Camping, all pitches are available for tourists and you may choose your favourite pitch yourself.
Skanderborg Lake Camping is a well organized site. There are 4 toilet buildings around the site, so all pitches are close to clean and well maintained facilities.
The site is 8 hectare and approx. 1/3 is open space not used for camping, but is well cared nature, where children can play and adults go for a walk.
The camp site has its own private lake side approx. 300 m from the camping area itself, reachable by a nice small path through the wood.
A map of the camp site and many more photoes are available in the gallery.
Skanderborg Sø Camping have chalets for rent for 2 – 5 persons. Please look at the chalet page.
Regarding activities on the site and in the nearest environs, you can read much more at the activity page.
With the main cities Aarhus and Horsens in the environs, and a vast number of attractions such as Legoland, Djurs Sommerland, the Scandinavian Zoo within one hours drive, Skanderborg Sø Camping is very central located in East Jutland. Get much more information on the surrounding page
Book today online or call us at
(+45) 86 51 13 11
Contact information:
Skanderborg Sø Camping,
Horsensvej 21,
8660 Skanderborg
Tel: (+45) 86 51 13 11
Mail: info@campingskanderborg.dk