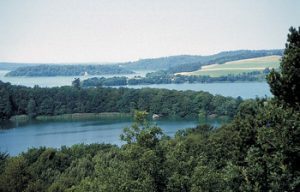 Skanderborg Sø (Lake) Camping first of all offers beautiful experiences in the Danish Lakelands magnificent scenery.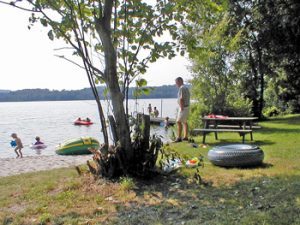 As our guest, you can enjoy our small childfreindly sandy lakeside, with clean sweet water and possibilities of being in both sun and shade.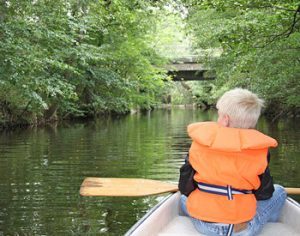 You can hire canoes and rowing boats with life jackets on the site. A tour by canoe on the lakes and the Taaning creek, is a 1st class experience; beautiful, peaceful and completely relaxing. Please look for more information at the canoe site
Your are welcome to bring your own smaller boat and place it by our jetties for free.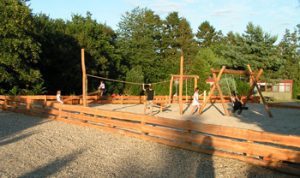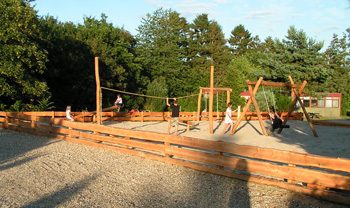 Our playground offers callenge and fun for both small and bigger kids
Further activities on the site are e.g. minigolf, table tennis, street basket and swimming
Here are large free areas where the children can tumble and play
In the high season there are various activities during the week in the environs, e.g. baking bread over a bonfire, treasure hunting, entertaiment for the kids or guided tours in the  nature or towns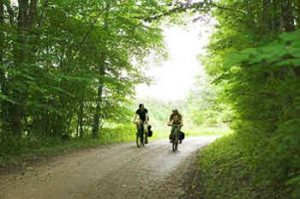 Biking is the ideal way to experience the fantastic nature around Skanderborg. We provide you with free bicycle maps with roundtrips of 15 – 40 km of small, winding roads. If you like to bike for longer trips, we can also provide you with maps for that.
Please look for more information at the cycling site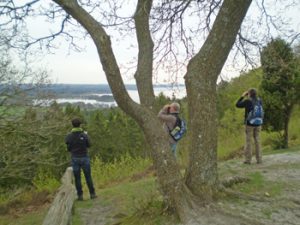 Hiking in the area around Skanderborg and the Lake district offers a lot of varied experiences.
Regardless of wheater you would like to walk a few hours or for the whole day, we provide you with a lot of free maps and suggestions.
Please look for more information at the walking site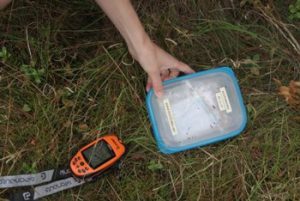 Geocaching in the Lakelands is an event for both beginners and experienced. To walk in the beautiful terrein with a purpose is a challenge for both senses and brain.
The same can be said for the concept "Climb the mountains", where 15 peaks above 100m (!) are described with positions and vertical meters. A code is hidden at the top and bottom to make a bit of competition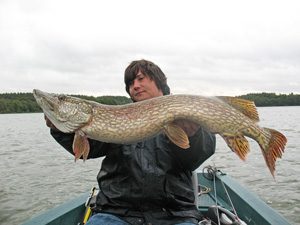 You may fish free of charge from our jetties. The Skanderborg Lakes are known as some of the best for coarse angling, with a large population of bream, roach and perch.
Pike of 5 – 7 kg can be caught from our jetties, while the best catches of bigger pike and sander is made from boats. Further there is a small population of trout. There are more nice put and take lakes in the surrounding areas. Please look for more information at the angling site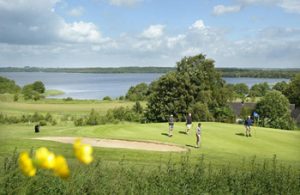 Skanderborg 18 holes golf course is only 5 km from Skanderborg Lake Camping, in a beautiful environs. Within a radius of 35 km from the camp site you'll find 9 golf courses and 6 pay and play courses.
The tennis courts of Skanderborg is located 2 km from the camp site.
If you like to go horse riding, there are several offers in the environs.
The reception staff will gladly be at your service with information and suggestions for outings and activities.
Book today online or call us at
(+45) 86 51 13 11
Contact information:
Skanderborg Sø Camping,
Horsensvej 21,
8660 Skanderborg
Tel: (+45) 86 51 13 11
Mail: info@campingskanderborg.dk